Dog Kennel in Kasilof, AK
Cooper's Wounded Bear Farm And Kennels has been the premier doggy daycare for the cities of Kasilof, Kalifornsky, Clam Gulch, and Cahoe, AK since 1984. We are a family-owned and operated dog kennel dedicated to providing a safe and enjoyable environment for your beloved pets.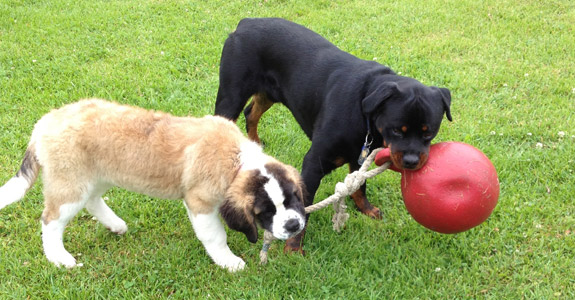 If you are anything like most pet owners we know, you probably wish you never had to leave your pet behind during a vacation, business trip or family reunion. But pets don't easily fit on airplanes and trains or in hotel rooms, which is why Cooper's Wounded Bear Farm And Kennels exists. Since 1984, we have been providing a welcoming, caring cat and dog boarding for pets and their owners. It is our pleasure to watch your pets when you aren't able to, and we take pride in being one of the best dog kennels in Kasilof, AK.
Your Cat & Doggy Daycare
In addition to being a full-service dog kennel in Kasilof, AK, Cooper's Wounded Bear Farm And Kennels also boards cats, birds, gerbils and more, though our specialty is boarding and training dogs. We make sure that dogs and other pets have all the food, water and necessities they need, and also offer plenty of affection and attention. The dogs have a huge area outside to run and play in, and we are constantly interacting with them. If you would like to learn more about Cooper's Wounded Bear Farm And Kennels, we hope you will contact us soon. Here are just a few reasons why you should:
We are a proud local, family-owned and operated doggy daycare in Kasilof, AK.
We offer comprehensive boarding services for dogs, cats and other pets.
We specialize in training and boarding dogs.
Our kennels include plenty of exercise space, and our staff is very interactive.
Our rates are always reasonable.