Rates
Indoor Boarding
$36.00/day for 1 dog
$34.00/day (per dog) for 2 or more dogs
Day Care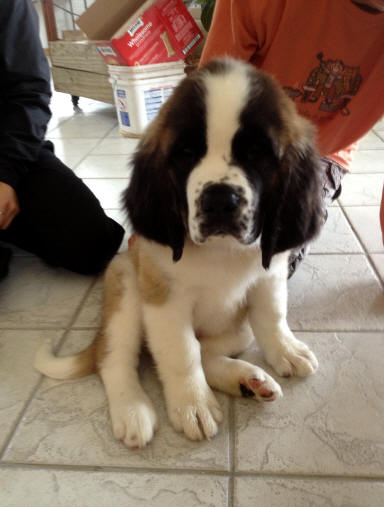 Special Needs Pets
$40.00/day on an individual as needed basis including non neutered males and females in heat'
Training
$35 per hour onsite
$35.00 hour off site plus $35.00/hour for travel time
Hours
HOURS ARE 9 AM TO NOON AND 4PM TO 7PM BY APPOINTMENT.
All animals are charged for arrival date regardless of arrival time
Check out time is 12PM
Animals picked up before 12PM no charge for that day
Animals picked up after 12PM are charged for that day
ADVANCED RESERVATIONS ARE NECESSARY!!!
IF BOARDING OVER HOLIDAYS OR SCHOOL VACATIONS RESERVATIONS SHOULD BE MADE SEVERAL MONTHS IN ADVANCE
Vaccination Requirements:
Dogs:

DISTEMPER/PARVO (DAP2CAV, OR DHLP2)
BORDATELLA
RABIES

Cats:

FELINE DISTEMPER/RHINOTRACHITIS (FVRCP)
FELINE INFECTIOUS LEUKEMIA (FIL)
FELINE INFECTIOUS PERITONITIS (FIP) [OPTIONAL]
RABIES
Special Services Provided:
Medications:
Daily medications including Thyroid, Rimadyl, Antibiotics, and Insulin given at no extra charge
Simple skin and Wound care provided when necessary.
Ear drops and Ear care as needed.
Training and Behavior Management:
Manners 101 provided during daily handling
Individual Training for animals and their Owners available on request.
Information about dog behaviors and understanding their body language is also available.
Dos and Dont's when boarding your pets:
DO
Make sure your animals are up to date on all their vaccinations! Depending on the area where you live and to where you are traveling, vaccination requirements may differ. Find out ahead of time what vaccinations are suggested and/or required in that area, and vaccinate your animals well before you travel. This helps to insure your pet will remain healthy during his travels! Make sure to bring vaccination documents from your vet with you. If your pet has chronic health problems such as Diabetes or a seizure disorder, you may want to have current records available so if your pet needs treatment the local veterinarian will have information to start with.
Provide the boarding facility with honest and accurate information about your pet's health and personality. For instance, if your pet becomes aggressive when scared, or tears things up when anxious, the facility will be more prepared to deal with it if they know what to expect, and make the stay less stressful for your pet.
If it is the first time you will be boarding your pet, visit any facility you are planning to use ahead of time. Does the facility meet your requirements? Are the facilities clean and well maintained? Are pets kept in a secure area where escape would be unlikely? Does the staff seem knowledgeable about the animals they care for? How long have they been in business? How often are animals allowed to exercise and relieve themselves? Will the facilities give medications, is there an extra charge to do so? If you are unable to visit the facility before hand because of distance or need to travel suddenly, check with people in that area. Many times local veterinarians can provide recommendations.
Be reasonable about your expectations. If you don't take your dog for a walk every hour day and night, don't expect the facility to do so. It is reasonable to expect animals to be let out 4-6 times daily.
Ask ahead of time what supplies you need to bring and what the facility will provide. This varies by facility, some places will provide toys and bedding, others prefer that you bring your own.
Expect your pet to be reasonably clean when you pick them up. For example, if it has been wet and rainy your pet's feet may be dirty, but if your pet smells like urine or feces because it has been made to stay in an unclean area, that is not acceptable.
DON'T
Expect a boarding facility to accept your animals if their vaccinations are not up to date. This is for the health of all the pets they care for, not just yours.
Change your pet's diet or give them unusual treats right before you board them. They are more apt to get diarrhea or throw up, which just makes it hard for the facility to do their job, plus your pet won't feel well.
Bring excessive numbers of toys or bedding than can't be easily laundered.
Breakable dishes and bowls are not a good idea either. Also don't bring toys that your pet may eat and make themselves sick; i.e. pieces of wood to chew on, raw bones, etc.
Following these simple guidelines can help to reduce the stress of boarding your pet. You will know what to expect and your pet will be happier too. Contact us at Cooper's Wounded Bear Farm And Kennels today if you're in Kasilof, Kalifornsky, Clam Gulch, or Cahoe, AK to learn more about our cat and dog boarding.